Transformed Nexus #2
Omitted Pieces
---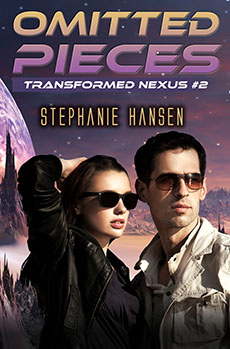 By 2164, the new Sierra is on a new planet with a new problem. The mad scientist Cromwell has kidnapped her mother and set up shop on planet Scepter. In order to save her, Sierra will need to make new friends in this place of glowing leaves and a floating capital.
Back on Vortex, Al's shut down the old facility but will he be able to make it to Scepter? What about those who made it to Earth? Can they all work together or are they closer to danger than they realize? The amazing conclusion to the Replaced Parts duology, Omitted Pieces, explores new territory and old with dangerous compassion.
---
Preorder
Coming Early 2022!


Genre

Scifi
Series

Teen
---

Excerpt Coming Soon!