Ryan Petty and Melissa March both have new releases from Fire and Ice.
Ryan took the time to interview Melissa about her New Adult book "Love You to Death."
Seventeen year-old Arden Elliot is alone, barely surviving life on the streets. All she wants is a place to call home, somewhere she can be safe.

After meeting Det. Cass Bateman, surviving is exactly what she will need to do. He dominates her world, steals her spirit and breaks her body. All in the name of love. She knows if she stays, one day he will love her to death.

On the run she meets Gideon, a Kentucky cowboy. She tries to resist the power of her heart, knowing she doesn't have the luxury of falling in love, but just when she thinks her life is finally secure, her past comes calling. Now she will have to decide whether to confess everything to her new family or leave them safely behind to run again.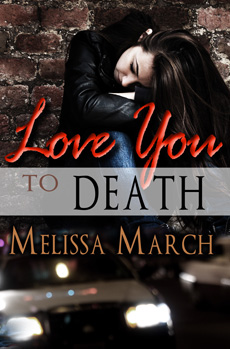 Ryan: What inspires you to be a writer?
Melissa: Everything. I've been writing since I was in elementary school. My first award was in the 2nd grade for a bookmark I made with a poem on it.I still remember how thrilled I was when I saw my little blue ribbon.
Ryan: Being your first book, what have you enjoyed about the writing and publication experience?
Melissa: I was blessed to be joined with a small publishing company on my first time out and they have made this an easy road to travel. They answer all my questions, hold my hand, and never make me feel like a bother. It's a hard business to break into and having good people around you is the key to success, to me anyway.
Ryan: What is your favorite thing about being a writer?
Melissa: The freedom of it. I don't have a filter. I can write about whatever I want; however I want.
Ryan: What can you tell us about Arden, the main character in your book?
Melissa: She's a got a sassy sense of humor, she's compassionate and she's a survivor. But her best quality is that she'll fight to the very end for someone she loves.
Ryan: Are you working on anything new?  Would you tell us a little about it?
Melissa: I am working on an adult novel. I want to see if I can write in a few different genres. I recently titled the book Uninvited. It's about a wealthy scientist who finds out her father was murdered because of a life altering medical breakthrough. She picked up where he left off and now someone is after her. Of course there is a guy in the picture. A security specialist hired to protect her, but he has serious relationship hang-ups so it's a real bumpy ride between the two of them. No hearts and flowers though.
Ryan: You deal with tough topics in your book.  Was there any time during the writing process that you found it difficult to write about things such as homelessness or domestic violence?
Melissa: No, not really. I think everyone knows someone or of someone in either of these situations. But I didn't start out with either of these issues in mind, they just developed as I wrote. Kinda like: Hmm…Why would this happen to her? What would make her do this or that? I never thought it would end up being the book it became. Which was kind of fun.
Ryan:  Where can readers find out more about you?
Melissa: I have a website www.melissamarch16.com
---
Add the book to your Goodreads shelf. 
---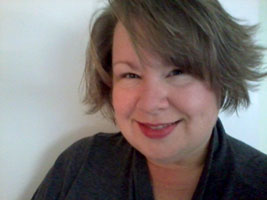 About Melissa March
Melissa March lives in Pennsylvania with her husband and son. Love You To Death is her first published novel.
She gravitates toward YA fiction and is currently working on three other novels, expanding her genre to include an adult mystery.
She spends most of her time writing, trying to figure out how to work her blog site, and chasing after her toddler.
Website: www.melissamarch16.com
Facebook: https://www.facebook.com/pages/Melissa-March/275534429276752
---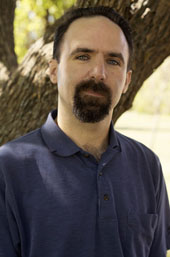 About Ryan Petty
   Ryan T. Petty is a thirteen-year high school social studies teacher in a small town in northeast Texas and an adjunct history professor at a local junior college. He grew up in the country and started doing Civil War reenactments as a hobby at the age of sixteen, traveling across East Texas and surrounding states and participating in national events such as Shiloh, Chickamauga, and Gettysburg. He graduated from college with a master's degree in history in 2011. Finding Hope in Texas is his second novel. His first, a historical fiction, won the Pinnacle Book Achievement Award in 2012. Ryan is married to his wife, Megan, and they have two boys together.
Website: www.ryanpettybooks.blogspot.com
Facebook: www.facebook.com/ryan.petty.988
Email: ryan.petty@hotmail.com
---
GIVEAWAY
Want to win a free ebook copy of "Love You to Death"? Just leave a comment below!
The winner will be chosen on (or soon after) May 10, 2014.