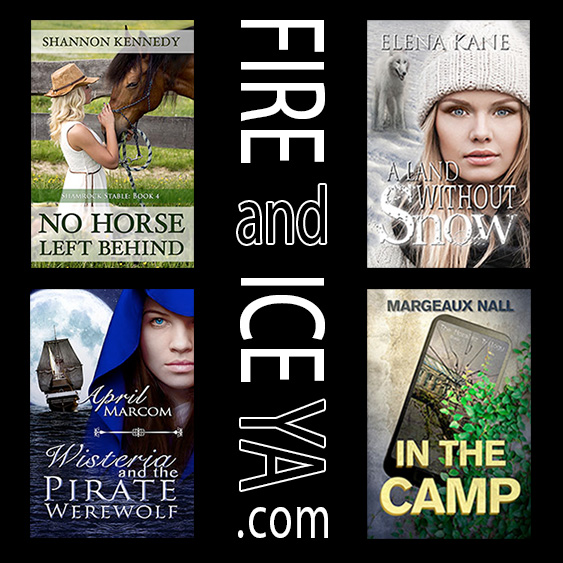 ---
Shamrock Stable #4
Champion show rider, Dani Wilkerson, loves her Quarter Horse mare, Lady, and wants to ride Western or 'cowgirl' style with her friends at Shamrock Stable. However, her glory-seeking parents have other plans for Dani that include three-day eventing and an eventual career in Olympic competition. They think all her riding activities should support this goal. While she wishes they understood her need to express her individuality, she also hates to disappoint them.
Then she discovers their plans to enroll her in an elite boarding school, sell Lady, and buy her an award-winning, event horse. Stunned by the betrayal, Dani knows she must stop them somehow. She isn't a mere extension of their egos. When she fights back, she learns just how far they will go to achieve their ends, but how can she possibly defeat them?
BUY THE BOOK
Amazon Kindle
B&N Nook
Smashwords
PRINT
~ Add To Your Goodreads Shelf ~
---
In a world of snow and ice, Cara is alone.
Different from the people in her life, Cara longs to find somewhere she can belong. Knowing that her ancestors came from a warmer place, Cara embarks on journey that leads her across the frozen world of Arc in search of the land without snow.
Along the way, she finds love, and a new respect for herself; something she'd never had before. With danger lurking in every direction, Cara must make a decision: stay with the man of her dreams, or to find the place that she can truly belong.
---
While the tale of Little Red Riding Hood has been told in lands across the earth for centuries, the enchanting tale of danger, darkness, and romance between her elder sister of a sapphire cloak and a forbidden werewolf has been forgotten… until now.
Wisteria couldn't have known her simple act of kindness to a lost witch would lead to the possession of a magical blue cloak.
She couldn't have known that the greatest tragedy of her life would lead to her first kiss with a carnivorous werewolf.
And there was certainly no way she could have expected chasing a man, hidden by a cloak of darkness, would lead her and her 'red riding hood' sister to join a pack of pirate werewolves on an impossible quest to find a potion that would make them human, or that it would reunite her with the were-man who took her first kiss, and with it her heart, over a decade before.
Luckily, it's exactly the sort of adventure Wisteria's always dreamt of.
BUY THE BOOK
Amazon Kindle
B&N Nook
Smashwords
PRINT
~ Add To Your Goodreads Shelf ~
---
The Noralez Trilogy #1
Humanity has fallen.
Matt Noralez's life sucks. After the war with the elves (who unfortunately don't make toys or throw evil rings into volcanos), most of humanity is dead. The few remaining humans either live in hiding or end up as slaves in work camps.
Matt has been stuck in a camp in South Carolina for about three years, and though everyone else there seems to have lost hope, he still dreams of escape.
BUY THE BOOK
Amazon Kindle
B&N Nook
Smashwords
PRINT