In celebration of Halloween, enjoy the following books at a discounted price!
Sale prices good through November 7, 2015.
---
$2.99
Amazon Kindle
Smashwords
Does music have the power to invade the soul?
Beware of the Dark Muse…
Sixteen year old Muddy Rivers has always wanted to fit in with the "regular" crowd. He aches for a romance with his blind friend, Poe, but knows he doesn't stand a chance. He hopes that his life as the guitarist for his band, the Accidentals, will help him accomplish gaining her attention and acceptance from others.. But then his older brother disappears playing a mysterious song and Muddy is plunged into a world of music where songs come to life. He learns where musicians get their ideas and at what price. He must learn to harness the power of the legendary crossroads and what lies on the other side if they are to conquer a series of trials which no one expects "special" or "different" teens to even survive.
Along with drummer Otis, singer Poe, and saxophonist Corey, each battling their own disabilities or demons, Muddy must cross the river that is the source for all creativity. Once there, the band fights a world alive with horrors none can imagine and realize their path to redemption is hindered by two obstacles that may trap them there forever, if not destroy them: the Tritons, vicious inhuman leaders of the strange world, and the Dark Muse, something, or someone who wields the full power of the River. Their fight to survive and retrieve his brother calls for them to build a stairway to heaven, sail smoke on the water, become iron men, and walk this way across the abyss. But their ultimate battle may prove in vain–it might not save Muddy's brother from the darkness, and may awaken something far more deadly.
---
Swimming Alone by Nina Mansfield
$1.99
Amazon Kindle
Smashwords
The Sea Side Strangler is on the loose in Beach Point, where fifteen-year-old Cathy Banks is spending the summer with her aunt (who happens to be mystery writer Roberta McCabe.) Although thrilled to be away from her psychotic, divorcing parents, with no cell phone or internet access, Cathy is positive that her summer is going to be wretched. Just when she begins to make friends, and even finds a crush to drool over, her new friend Lauren vanishes. When a body surfaces in Beach Point Bay, Cathy is forced to face the question: has the Sea Side Strangler struck again?
---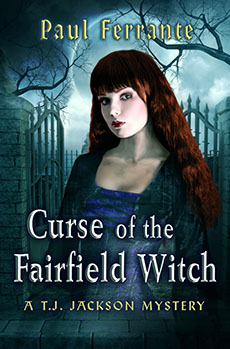 Curse of the Fairfield Witch (A T.J. Jackson Mystery) by Paul Ferrante
$2.99
Amazon Kindle
Smashwords
T.J. Jackson just wants to be a normal high school kid. Unfortunately, his paranormal ability — and the responsibility that goes with it — won't let him. He and fellow ghost hunters Bortnicker and LouAnne have made a name for themselves as reality TV stars, but now the stakes are higher. A witch from the 1600s has returned to avenge her death, and the Junior Gonzo Ghost Chasers must stop her. It sounds like great TV, but this time adventure and fame aren't what's important. This time, the fate of T.J.'s home town hangs in the balance…and the clock is ticking.
---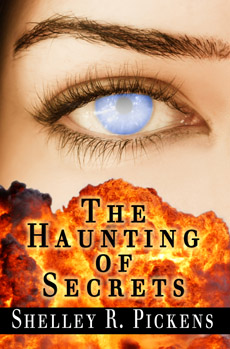 The Haunting of Secrets by Shelley R. Pickens
$2.99
Amazon Kindle
Smashwords
Are some secrets worth dying for?
Sixteen-year-old Aimee doesn't like to touch people. One touch and she sees their past. One graze over her skin and she can see all the good and bad deeds a person has ever done. It isn't until a bomb explodes during lunch that she realizes exactly how many dirty secrets the students in her school harbor-or exactly how far one of them would go to keep his secrets safe.
In the aftermath of that fateful day of the bombing Aimee is brushed by a fellow student as they are caught in the mob running for their lives. Images of tortured and murdered young girls rise up to choke her. The problem is, Aimee doesn't know who touched her. Somewhere in this school a fellow student is a killer, and Aimee is the only one that can find him before he murders again.
With the help of her friends Aimee must sift through her stolen memories to determine clues. The quest to find a killer unravels the very fabric of her carefully woven life. He won't stop until he silences her- for only she knows all his secrets. She will have to summon all of her inner strength to decide what she must do: hunt or be hunted. Are some secrets worth dying for?
---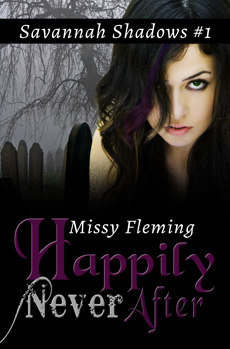 Happily Never After by Missy Fleming
$2.99
Amazon Kindle
Smashwords
There's no such thing as happy endings.
Savannah, Georgia is rumored to be the most haunted place in America. Quinn Roberts knows it is. She's felt the presence of spirits her entire life, investigating and photographing them with her best friend. Only none of those encounters ever turned violent, until now. The menacing darkness feeding off her stepmother has promised she won't live to see her eighteenth birthday.
After a chance meeting Quinn reluctantly allows actor Jason Preston into her life, which has complications of its own. She's not used to letting people get close. Falling for him while fighting for her life, and her family's legacy, only complicates things more. Jason shows her exactly what she stands to lose, especially when she's being attacked by the mysterious entity. Each attack is more violent and terrifying than the last.
With Jason's help, she dives into the Roberts' family history, searching for a link between a woman who went missing a hundred and fifty years ago and what's happening now. What they find is a brutal murder and that the ghost doesn't just want to hurt Quinn, it wants revenge.
It wants her life.
---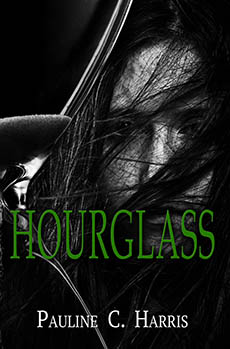 Hourglass by Pauline C. Harris
99 Cents
Amazon Kindle
Smashwords
Jude Sprocket has been a pirate her whole life. Taken in by a man who found her alone on a distant planet at the age of seven, all she has to remember of her past life is the loss of her hand – the vague memory of a race through the woods and a bloody aftermath.
Now, her father recently dead, seventeen-year old Jude has inherited his spaceship – Hourglass. Determined to get off Earth and continue her father's legacy of piracy, she assembles a crew and takes to the stars. But more than abandoned ships and hidden treasure await Jude in the vast void of space. She's haunted by dreams of a distant land, children hiding in the shadows, and a little girl she somehow feels the need to find. When Jude and her crew stumble across an uncharted planet, curiosity gets the better of them and they land, unaware of the dangers that wait. Suddenly, Jude's worst nightmares are coming true. The monsters she feared in the dark, the children that haunt her mind, the little girl from her dreams – and the planet she was never meant to leave.
---
$2.99
Amazon Kindle
Smashwords
Amanda Fox is a young girl pulled from the life she knows and dropped into Godfrey Hall, an old house with a secret on the South West coast of England where it never seems to stop raining.
When left alone in the house, she hears something in the dark confines of the dining room. It comes from the mosaic doors and she soon finds out the mosaic seems to move when she's alone.
The mystery of the mosaic consumes Amanda's life and with the help of others, she finally discovers the secret and finds a way to open them for the first time in over two hundred years.